Long-term business relationships founded on proactive, preventative maintenance and power quality is at the heart of Speelman's mission. Customer loyalty today, more than ever, is increasingly dependent on service excellence and quality. By providing electrical predictive and preventative maintenance services, Speelman Electric, Inc., provides clients with the power quality they expect from a professional electrical contractor.
Speelman ensures power quality for clients by providing the following services: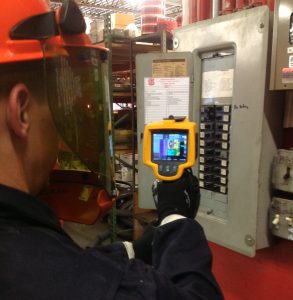 Power Quality Analysis
Code and Safety Compliance
Infrared Survey
Ultrasound Detection
One-Line Drawings
De-energized Services
Professional Recommendations
Fault Current Analysis
Arc Flash Hazard Analysis
Full service electrical contractor
Your electrical system is the very lifeline of your business. Although your electrical distribution system may not have changed over the years, your electrical load has certainly changed. Thus, Speelman's predictive and preventative maintenance services will help ensure your business' growth without costly interruptions.